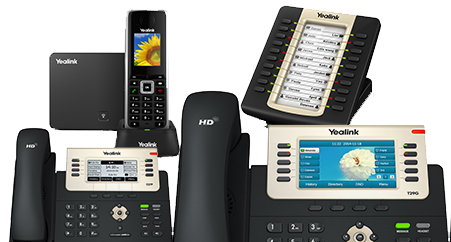 TeleCloud offers a wide range of IP phones for every business environment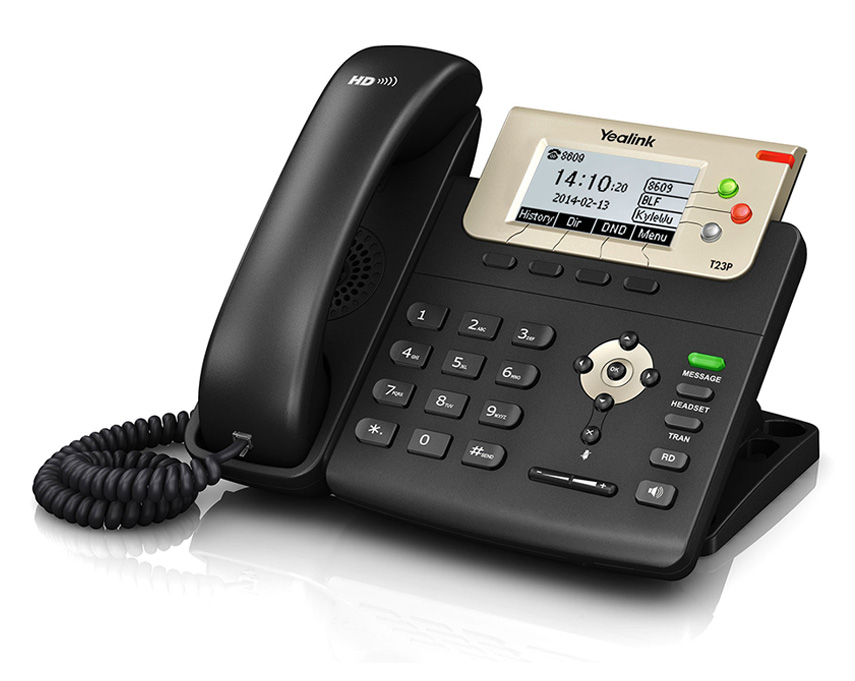 Yealink SIP-T23P
Yealink SIP-T23P features intuitive user interface and enhanced functionality which make it easy for people to interact and maximize productivity. Yealink HD technology enables rich, clear, life-like voice communications, outsourced management options, flexible deployment and third-party communications applications. As a cost effective IP solution, it helps users to streamline business processes, delivery a powerful, security and consistent communication experience for small and large offices environment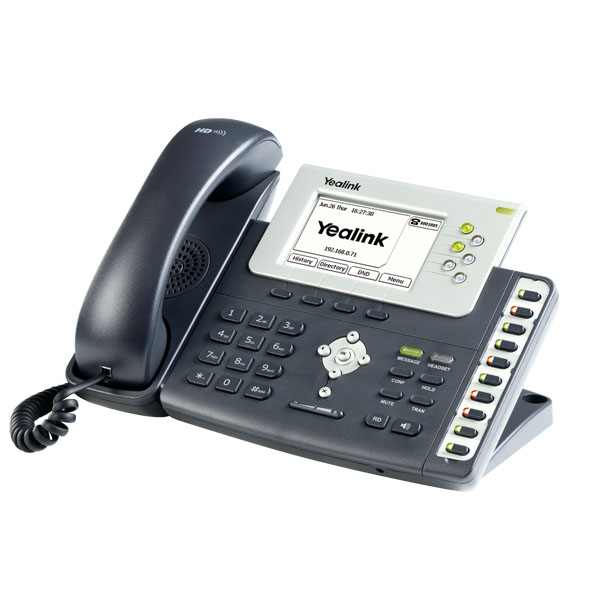 Yealink SIP-T28P
The Yealink SIP-T28P represents the next generation VoIP phone which designed for the business user who needs rich telephony features, friendly UI and super voice quality. Yealink HD technology enables rich, clear, life-like voice communications. By the large, high-resolution graphical display, and together with all the 48 keys, SIP-T28P offers an excellent user experience
Yealink SIP-T29G
SIP-T29G IP Phone is the most advanced model in the Yealink T2x IP terminal series. It has a high-resolution TFT color display, delivers a rich visual experience. Yealink Optima HD technology enables rich, clear, life-like voice communications. Supports Gigabit Ethernet, a variety of device connections, including EHS headset and USB. With programmable keys, the IP Phone supports vast productivity enhancing features.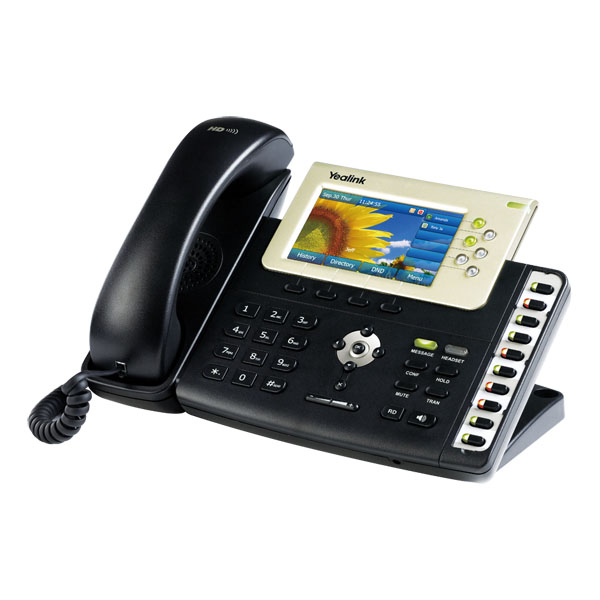 Yealink SIP-T38G
The SIP-T38G Series IP Phone is one of Yealink's most recent innovations for managers with demanding integrated communication needs. It has been designed as a future-proofed infrastructure investment that provides a seamless migration to modern GigE-based networks. Dual-port Gigabit Ethernet connections ensure flexible installation options and lower cabling costs. With its large, high-resolution TFT color display, the T38G IP Phone offers a brilliant presentation of caller information, with a user interface designed for clarity and intuitive operation. Equipped with the TI Aries chipset, HD handset, HD speaker and HD codec (G.722), it gives an unrivalled, lifelike audio experience, plus a host of telephony features to increase efficiency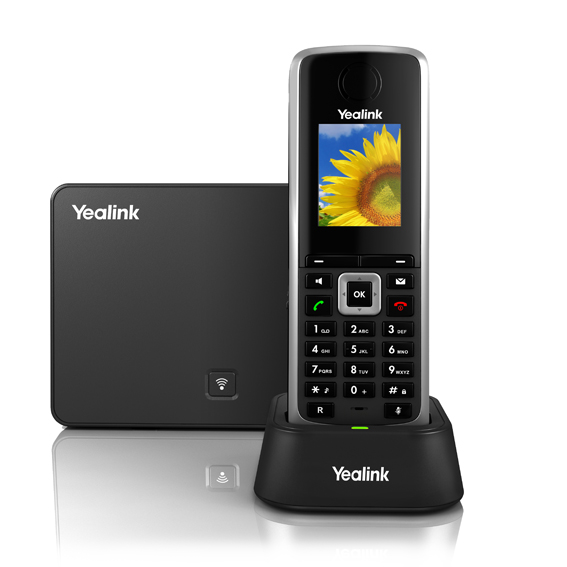 Yealink W52P Cordless
Yealink W52P is a SIP Cordless Phone System designed for small business and SoHo who are looking for immediate cost saving but scalable SIP-based mobile communications system.Combining  the benefits of wireless communication with rich business features of Voice over IP telephony, User can benefit from freedom of movement, lifelike voice communications, multi-tasking convenience, professional features like intercom, transfer, call forward, 3-way conferencing, PoE etc. This system works with widely-known Broadsoft, Asterisk, 3CX and supports quick and easy configuration.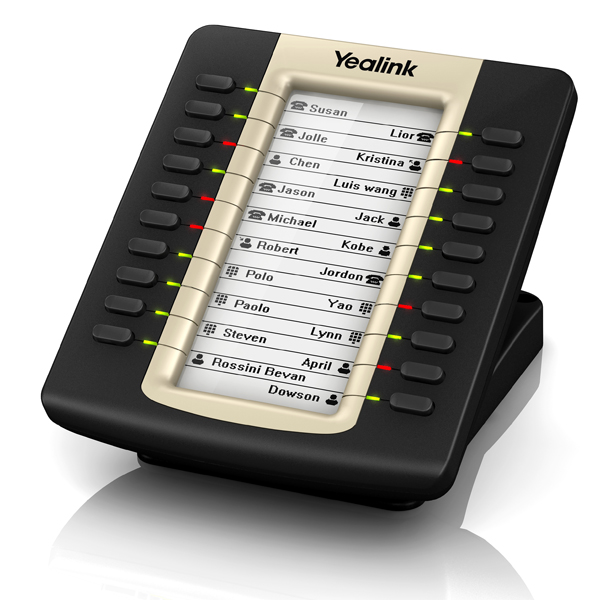 Yealink EXP39 LCD Expansion Module
The Yealink EXP39 LCD Expansion Module has been designed to improve the power and flexibility of the advanced Yealink IP phones. It features a 160×320 graphic LCD and 20 physical keys, each with a dual-color LED. These show very clearly which function had been selected and make operation very easy. What is more, you can add 20 additional keys via a page switch, bringing the number of programmable keys up to 40.  Each programmable key supports functions that include speed dialing, plus BLF/BLA, intercom, call forward/transfer/hold/park/pickup/return. This allows up to six EXP39 units to be daisy-chained together. The Yealink EXP39 is ideal for receptionists, administrative assistants, call center agents, power-users, and executives who need to monitor and manage a large volume of calls on a regular basis. Features include: